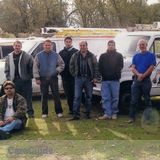 Estate Maintenance S
Master Technicians 30+ Yrs. Experience
Electrician in Palm Springs, California
Excellent troubleshooting, diagnose, repair, fix/install all of your Plumbing and Lighting needs. Call for prices. Residential, Commercial and Industrial Plumbing and Electrical Services Upgrades, Diagnosis and Repairs and Installations or New Construction. No project too Small or Big. Fast response all work guaranteed. Over 30 years experience. We mean Business! call us @ 951-473-...
Services
Shock and fire prevention
Recommendations
Blake Richards
Eugene with Advanced Plumbing and Electrical has gone above and beyond to complete the project on time professionally. Top quality electrical and plumbing work done for my remodeling project. Highly recommended.
Guadalupe Cezar
The technician Eugene came to troubleshoot my electrical and hook up a fan. He was great, did an amazing job finding the issue. I would recommend him and his company Advsnced. Lupe
Jackie huie
Very experienced electricians. Eugene is great. Work was done clean, quality and professional. Would definitely call again for electrical and plumbing service.
Sandee Barbie
Advanced Plumbing & Electrical Srvc. delivered dependable quality service from start to finish on this bing long project. Technicians were there every step of the way. I would recommend them, they have plenty of experience in all phases.
Brett Richards
Panel job done with great effort and quality workmanship. Knowledgeable electricians, great company to work with. I recommend Advanced Electrical and Plumbing to my other property investors friends.
Ken Lee
This company has been reliable and affordable. Eugene is a great technician and I have recommended Advanced Plumbing and electrical to my friends. Viviana.
Robert Gasting
I have had great electrical work done by advanced plumbing
Gabrielle Miners
I have had great service done by Advanced Plumbing. They came quickly, cleared the main blockage and were very affordable. Great people to work with.
Joseph Jacobs
My restaurant is functioning today because of the amazing work Advanced Electrical has done. I have recommended these knowledgeable technicians to others. Thanks again !
Share This Profile
Find Electrician in Palm Springs, California
More in Palm Springs, California