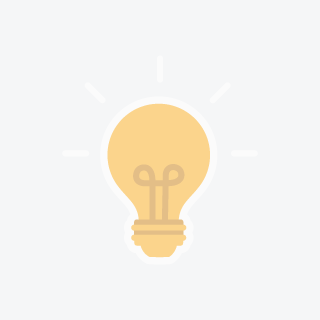 Capitol City Electric I
Electrical Estimator
Lincoln, Nebraska
Last seen over a week ago
Want to be hired by Capitol?
Electrician Job in Lincoln, Nebraska
Job Summary:
The Project Estimator will be involved in the project lifecycle for electrical contracts primarily in the commercial and industrial sector. The Project Estimator is also responsible for estimating and submitting bids for electrical work on various construction projects.

Job Description:
• Identify scope of work and perform quantity takeoff from RFQ information for electrical related projects.
• Review available plans and specifications to make sure estimate effort is in compliance with requests.
• Solicit pricing from material vendors and subcontractors, evaluate responses and make recommendations.
• Coordinate with other team members to develop overall estimate on larger projects.
• Ensure compliance with company standards, evaluate risks and client requirements.
• Work with design team to ensure estimated construction methods and scheme to perform the work are safe, workable and efficient.
• Ensure estimates are complete, well organized, and ready for review by the project team.
• Develop project schedules to ensure projects can be completed to meet owner requirements and that company resources are used efficiently.
• Ensure estimates address all potential safety risks and concerns.
• Develop innovative means and methods for completing projects to increase competitiveness and margins.
• Prepare proposals when necessary, and include information to document the basis of proposal.
• Maintain base bid documents and organize estimate information.
• Prepare time, material, equipment, and labor electrical construction estimates.
• Report on project status and costs in a timely manner as needed.
• Prepare accurate bid scope letter and manage change order process.
• Understand and prepare AIA billing.
• Provide support for field electricians, including job site walk-throughs
• Other duties as requested by manager.
Core Competencies:
• Self-Starter – The Electrical Estimator can work effectively and efficiently with little oversight. He/she does not require assignment of tasks, but sees worthwhile activities and initiates the appropriate effort. He/she is a self-starter with a strong bias for action with a sense of urgency and high energy.
• Customer Focus – The Electrical Estimator has ability to work well with a wide range of customers. Building a network of contacts and having a good working relationship with customers is critical.
• Uses Effective Communication Skills – The Electrical Estimator uses effective communication skills. He/she is candid, clear and concise in communication. He/she effectively matches style, tone and method to audience to connect with intended audience. The Electrical Estimator manages communication and feedback within the organization.
• Displays High Degree of Professionalism – The Electrical Estimator displays and practices a high level of good judgment and professionalism, and works collaboratively to achieve the organization's success.

Knowledge/Skills/Abilities:
• 3 to 5 years of Electrical Estimating experience required
• Computer literacy in Word, Excel, and Outlook
• Strong ability to work in a small office environment and be a team player
• Willingness to establish processes
• Self-Starter
• Take ownership of a project, research information without direction
• Ability to adapt with growth and change in the business
• Ability and willingness to work more than 40 hours in order to complete required duties.

Physical Requirements and Working Conditions:
The job will require traveling to commercial and industrial work environments as well as sitting in an indoor office environment, the need to visually read various written materials including, but not limited to paper documents and computer monitors. The job may also require standing, bending, walking, carrying, pushing, pulling, climbing, kneeling, crouching, driving, and airline travel. The successful candidate will have the ability to use standard office equipment such as PC, printer, telephone, calculator, and copy and fax machines. Travel required to meetings in other office buildings including local and domestic.

Hours: 7:30 AM start; normal workweek of 40 hours; flexibility to work longer hours as needed.
---
Required Experience
Want to be hired by Capitol?
---
Services Needed
---
Find Electrician Jobs in Lincoln, Nebraska
More in Lincoln, Nebraska
Want to be hired by Capitol?