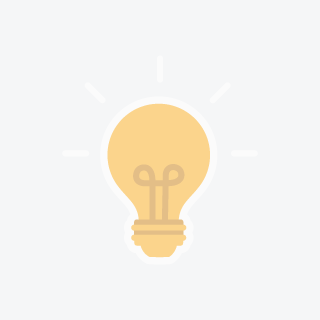 Recruiting T
High Level Project Manager LED Conversions Licensed Electrician
Garner, North Carolina
Last seen over a week ago
Pay negotiable
Want to be hired by Recruiting?
Electrician Job in Garner, North Carolina
Custom Communications, Inc. of Garner, NC
Est. 1998. Operating across the southeast into the northeast & mid-west, we provide industry leaders a workforce to perform residential installations, service and repairs for digital TV & Internet customers. We are the largest sub-contractor serving satellite TV and LTE for the Home and perform cell phone repairs for the largest insurer of mobile devices. We travel extensively to serve national contracts in commercial LED conversion markets and continue to acquire new partnerships with industry leaders.

Operating to outperform and out-pay every other contractor in the industry is a core philosophy that drives our success.
We provide work to Field Technicians-
Through service agreements & equipment investments we deliver more work and inventory to our talented force of field technicians than other contractors in the industry. This is most important to our corporate team because our Owner Operated, Independent Contractor workforce relies on our ability to deliver consistent, high paying work opportunities in the following areas:
• Satellite Video
• Satellite Internet
• Video/Audio Installations
• In Home Sales
• 4G LTE to the Home
• Cell Phone Repair
• LED Lighting
High Level Project Manager | Commercial LED Conversions | Licensed Electrician
Roles:
Contribute to the company's primary objective- OVERSEE our commercial LED Lighting contract from TOP to BOTTOM. Serve as primary point of contact on all levels with the goal of scaling operations through delivery, growth & backfilling support:
• Licensed Electrician
• Site Manager – Multiple sites, contract labor, detailed quality for billing
• Project Manager – Scheduling, logistics, vendors & invoicing
• Contract Manager – Engage client, secure continued work and growth

Locations:
Report to corporate headquarters in Garner, NC with regular, extended travel to all parts of US.
It's all travel:
The position requires regular, extended travel. Single projects tend to be 12-36 locations in a region on 2-3-week timelines anywhere in the US:
• Dedicated company full size truck
• Commercial flights
• Private company plane
Reporting Structure:
• Manage sub-contractors
• Manage vendors
• Interact with upper management and department heads
• Report to operational leadership
• Engage client for growth
Overall Reasons for the Position:
Scale operations by:
• Consolidating control
• Improving performance and delivery
• Engaging client to increase volume
• Building your team with progress
Detailed reasons for the Position:
• Licensed electrician on staff to pull permits
• This role will provide our client a single point of contact on our side.
• Our client has multiple points of contact on their side. This role will improve project to project transitions as you better learn their system and gain a favorable reputation.
• Preventing diluted communications through multiple departments or roles. For example, a 10 step process may include an invoicing photo at step 5 where a serial number is too blurry to read. Missing this detail can blow a budget.
• Stabilizing sub-contractor pay- recruiting here vs retention there by rotating in current technicians from our other contracts vs building your own dedicated team
• Broadening technician skillsets, experience & availability
Short Term Objectives:
1. Consolidate control
2. Improve performance and delivery
Long Term Objectives:
1. Engage client
2. Increase work volume
3. Build dedicated team to scale
Ideal Candidates have:
• Commercial LED lighting conversion experience
• Contract Management experience
• Project exposure to WalMart, Target, Walgreens, CVS, etc…
• Love of traveling & supportive life structure
Required:
• Licensed Electrician
• Blue collar commercial Project Management from inception to delivery to invoice. We want to know which projects and details.
• Sub-contractor management. From recruiting to retention to motivating
People Skills:
• Overcome adversity
• Communicate up and down chain
• Self-motivate – at 4am for example
• Get hands dirty – instruct, inspect and coach
• Differentiate bad apples from someone in need
• Transition from white to blue collar
• Build client relationship
Team Computer Use:
We are small group of employees that manage a large group of fast moving contractors. We do this through data tracking, analysis and some digital interactions.
• Excel, spreadsheets, independent data analysis, research, regular reporting – daily, weekly, monthly
This role specifically will manage details digitally through excel, digital photos & online interactions.
• Every unit at every location is documented with accompanying photos for billing
• Our client is operating by spreadsheet, so we cannot stress the importance of mastery of Microsoft Excel and other common software.
Company provided assets:
• Full size company truck with gas card
• Company credit card
• Company laptop with air card
• Company Cell Phone
• Keys & Top level system access
Compensation & Benefits:
Agreed upon salaries depend on qualifications, experience and performance. Ranges may begin near $65K and extend in value with the individual candidate.
• Growth with Bonus potential
• Matched 401k at 1 yr of service
• Excellent Healthcare Plan – 80% company paid
• Supplemental Insurance
• Dental/Vision
Non-negotiable Requirements:
Clean Criminal History, Clean Driving Record, Agree to Drug Screen, No Open Cases.

Blue collar Project Management Experience:
• Have you been the primary point of contact for major clients?
• Have you added revenue through managing growth?
• Have you been a central figure in an ongoing project that involves every department of an organization?
• Have you estimated, determined scope, scheduled, managed logistics & invoiced?
• Have you site managed a group of blue collar contractors?


Apply Here: http://....net

PI--...
---
Services Needed
---
Find Electrician Jobs in Garner, North Carolina
More in Garner, North Carolina
Want to be hired by Recruiting?