Client in San Antonio
Journeyman Electrician needed for performing field service calls in commercial and industrial applications. Vehicle- company supplied Health Insurance- offered Over-time allowed Job will require you to be: o State of Texas- Journeyman Licensed o Experienced use of bucket truck or at least able & willing to learn to drive & operate one o Experienced in infrared heat testing of electrical components and switch gear o Experienced at primarily commercial & industrial electrical work, with some residential o Bright and cheerful in attitude o Presented as well-groomed & professional appearance o A non-smoker (during business hours) o Free of criminal past o Up-to-date with your driver's license o A legal US citizen with an SSN o Willing and able to occasionally work after-hours and weekends
Client Details
Email Address

Confirmed

Phone Number
210-849-...

Confirmed

Years of Experience
5
Preferred Applicants
Individuals
Experience
Services
Training
Insured
Yes

Notes
Notes made here will only be seen by you. If you want to message the owner of this listing
Recommendations for Ryan H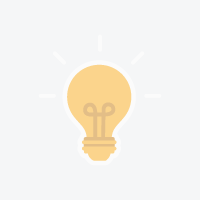 Mark R
Love using C&S Enterprise, they are all about quality and transparency. I can prove that they have saved us so much money by preventing downtime and by charging us for only parts we really need. Keep it up C&S team!!
More in San Antonio, Texas
Looking for Electrician Jobs in San Antonio, TX?
Find available jobs in your city.
Featured Electrician Jobs near San Antonio, TX
×
Ryan H Journeyman Electrician- for field service calls