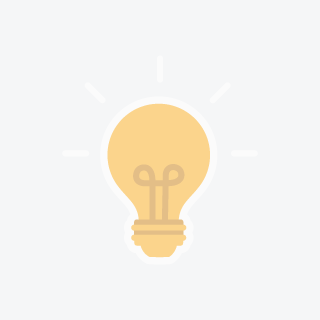 Esperanza S
Maintenance A - Zone Mechanic
Riverside, California
Last seen over a week ago
Pay negotiable
Want to be hired by Esperanza?
Electrician Job in Riverside, California
Salary: $582-966-...
Title: Maintenance A - Zone Mechanic
Category: Campus Operations and Facilities
Department: Plant Services
Date Posted: --...
Schedule:
8AM - 5PM
Position Information:
The Maintenance A - Zone Mechanic/Generators performs planned maintenance on mechanical equipment and does routine service of the emergency generators. Inspects and checks transformers and motors for proper running conditions. Maintains accurate service records on all equipment. Provides independent inspection and response to requests for repair or installation of campus equipment and emergency generator engines, performs monthly testing of 42 emergency generator engines and SCAQMD engine log entries; monthly hour meter readings of 42 emergency generator engines for SCAQMD monthly NOx emission certification. As well as running generators, checking fuel and fluids etc, performs annual maintenance on 42 emergency generator engines required by federal Reciprocating Internal Combustion Engine National Emission Standards for Hazardous Air Pollutants (RICE NESHAP). Assists Maintenance B - Electricians in the performance of electrical maintenance, installation and repair of electrical fixtures and equipment, lights, bulbs, switches, outlets, ballasts and electrical systems. Maintains accurate service records on all equipment. Performs planned maintenance on electrical and mechanical equipment; performs routine service of the emergency generators. Inspects and checks transformers and motors for proper running conditions. Assists other trades shops in performing various tasks. Performs other electrical shop duties as assigned.
Minimum Requirements:
Four year's work experience in the repair and maintenance of electrical generators, or completion of formal apprenticeship training; or an equivalent combination of education, training and experience.

Basic understanding of electrical components and low voltage electrical systems, lighting controls and basic wiring principles; knowledge of NEC standards and industry safety standards, codes and regulations.

Ability to assist journey-level electricians in the maintenance, repair and renovation of a wide range of electrical systems. Ability to use hand and power tools applicable to trade. Ability to isolate defects in wiring, switches, motors, and other electrical equipment.

Demonstrated experience making recommendations as to materials, safety, costs, and labor estimates. Ability to read and analyze construction/renovation project plans and specifications.

Ability to read, write and perform basic arithmetic calculations. Ability to communicate and work effectively with co-workers, supervisors, and the general public. Ability to follow verbal and written instructions. Ability to record information accurately as is necessary to perform job duties. Ability to provide exceptional customer service. Knowledge of applicable computer programs (i.e. Microsoft Word, Excel, Design Cad 2 and others).

Physically able to work from ladders, scaffolds, man-lifts, and boom trucks or stages at varying heights of up to 25 feet above grade; must be able to lift up to 70 pounds; able to work in confined spaces; able to perform repetitive bending, stooping, climbing, kneeling and reaching. Ability to work overhead, reaching overhead repeatedly for variable periods. Ability to work in confined and dusty spaces and wear respirator. Ability to work outside in all different weather conditions including extreme cold and extreme heat. Ability to work around and be exposed to unpleasant sights and smells, dangerous and/or hazardous substances. Ability to follow safety precautions and utilize appropriate safety devices, equipment and gear. Ability to work occasional overtime and emergency call-back.

Current CA Driver's License required. Must successfully complete a pre-employment, post-offer physical and background check.

Preferred Qualifications:
California State Electrical License.

Familiarity working in an academic, university and/or research environment.
Additional Information:
In the Heart of Inland Southern California, UC Riverside is located on nearly 1,200 acres near Box Springs Mountain in Southern California; the park-like campus provides convenient access to the vibrant and growing Inland region. The campus is a living laboratory for the exploration of issues critical to growing communities' air, water, energy, transportation, politics, the arts, history and culture. UCR gives every student the resources to explore, engage, imagine and excel.

At UC Riverside we celebrate diversity and are proud of our #12 ranking among the nation for most diverse universities (US News and World Report --...). Become part of a place that fosters success for all its constituents, students, faculty, and staff, and where work/life balance and campus culture are integral to our way of life.

UCR is ranked 55th among top public universities (US News and World Report --...).

The University of California is an Equal Opportunity/Affirmative Action Employer with a strong institutional commitment to the achievement of excellence and diversity among its faculty and staff. All qualified applicants will receive consideration for employment without regard to race, color, religion, sex, sexual orientation, gender identity, national origin, age, disability, protected veteran status, or any other characteristic protected by law.

For information about our generous employee benefits package, visit: Employee Benefits Overview(http://....edu)

Apply Here: http://....net
---
Services Needed
---
Find Electrician Jobs in Riverside, California
More in Riverside, California
Want to be hired by Esperanza?