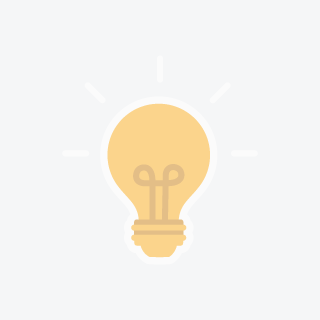 Roleana L
Marine Electrician Wanted
Fort Lauderdale, Florida
Last seen over a week ago
Pay negotiable
Electrician Job in Fort Lauderdale, Florida

MARINE ELECTRICIAN

At Kemplon Engineering we have a qualified team of marine welders who provide expert, quality services for all your metal fabrication needs. We staff 6G certified welders providing an exceptional quality of welding, fabrication, cutting and rolling services. Our welders specialize in TIG and MIG welding and stainless steel fabrication processes for large yachts and ships. Welding is performed at our facility in Fort Lauderdale or on site. We are currently looking to add more exceptional people to our team!

OUR MISSION:
Kemplon Engineering is a customer focused organization. Our mission is to provide engineering solutions on time and on budget within a safety conscious work environment. All work is performed in house for smooth project management and stringent quality control. We strive to be an outstanding provider of customer service.

Position Overview:
The Marine Electrician is responsible for the installation, maintenance, and repair of electrical wiring, equipment, and fixtures on board of vessels ensuring that work is in accordance with relevant codes. This position may also install electrical control systems on board the ships.
Primary Accountabilities
Essential duties and responsibilities include the following. Other duties may be assigned:
? Assemble, install, test, and maintain electrical or electronic wiring, equipment, appliances,
apparatus, and fixtures, using hand tools and power tools.
? Connect wires to circuit breakers, transformers, or other components
? Inspect electrical systems, equipment, and components to identify hazards, defects, and the
need for adjustment or repair, and to ensure compliance with all applicable codes.
? Advise management on whether continued operation of equipment could be hazardous.
? Test electrical systems and continuity of circuits in electrical wiring, equipment, and fixtures,
using testing devices such as ohmmeters, voltmeters, and oscilloscopes, to ensure compatibility and safety of system.
? Repair or replace wiring, equipment, and fixtures, using hand tools and power tools.
? Perform first level troubleshooting and repair of malfunctioning equipment
? Work from ladders or staging planks to install, maintain or repair electrical wiring, equipment, and fixtures.
? Maintain current electrician's license or identification card to meet governmental regulations.
? Plan layout and installation of electrical wiring, equipment and fixtures, based on job
specifications.
? Prepare sketches or follow blueprints to determine the location of wiring and equipment and to ensure conformance to the vessel and safety codes.
? Use a variety of tools and equipment such as power tools, and testing equipment including
oscilloscopes, ammeters, and test lamps.
? Place conduit, pipes or tubing, inside designated bulkheads, or other concealed areas, and pull insulated wires or cables through the conduit to complete circuits between boxes.
? Construct and fabricate parts, using hand tools and specifications.
? Provide preliminary sketches and cost estimates for materials and services.
? Fasten small metal or plastic boxes to walls to house electrical switches or outlets.
? Provide assistance during emergencies by operating floodlights and generators, placing flares, and driving needed vehicles.
? Accountable to meet individually assigned work quality and schedule requirements.
? Ability to work any assigned shift and ability to work assigned overtime.
? Responsible for compliance with quality, safety, environmental, and health regulations.
Education:
Language Skills:
Ability to read and comprehend simple instructions, short correspondence, and
memos. Ability to write simple correspondence. Ability to effectively present information in one on-one and small group situations before customers, clients, or employees of organization.

COMPETITIVE PAY & BENEFITS
• Pay will be based off experience
• Medical insurance
• Dental insurance
• Vision insurance
• Paid Time Off
• Employee Referral Program
• Extended training for specified certifications
• Work-life balance

I would like to set up a phone interview with you as soon as possible. My contact information is listed below. It would be best time for doing interview today. If you don't feel this is a good fit for you, however if you know of someone else that is seeking a new opportunity that may have these qualifications, feel free to forward them this email or my information.


As always, time is of the essence! Looking forward to hearing from you soon.


Human Resource Coordinator: Roleana Laster
Email: ...@....com
Ph--...

---
Similar Profiles Nearby
Near Fort Lauderdale, Florida

Electrical R
Experienced Commercial Electricians Needed

John H
ELECTRICIANS NEEDED (MARINE)! TWIC CARD a PLUS! HARD WORKERS Wanted!
Find Electrician Jobs in Fort Lauderdale, Florida
More in Fort Lauderdale, Florida
Similar Profiles Nearby
Near Fort Lauderdale, Florida

Electrical R
Experienced Commercial Electricians Needed

John H
ELECTRICIANS NEEDED (MARINE)! TWIC CARD a PLUS! HARD WORKERS Wanted!